Yaki Belt - Belts
Free delivery on orders over £50
Fr. 13 August - Mo. 16 August
Free return under 100 days
Bon pour l'aventure et la planète...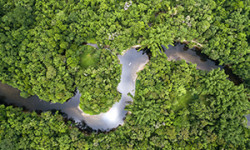 We care about our planet
We care about our planet and, even though we're far from perfect, we take small initiatives to make big changes. That's why we decided to create the HardGreen selection. This selection aims to help you find the best environmentally-designe ...
Read more +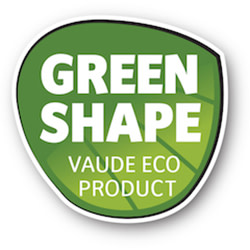 Green Shape
Green Shape is the label created by VAUDE to offer functional and environmentally responsible products, made from sustainable materials. It takes into account the entire product lifecycle, enforcing strict standards - from design and production, to ...
Read more +
These categories might interest you
Questions
Yaki Belt - Ceinture - ceinture
bonjour je ne trouve pas les mesure pour les ceinture mon tour de taille est 104 il me faut une marge cela fait 110 cm
Yaki Belt - Ceinture - ceinture
Bonjour Olivier,
Tout d'abord, je vous remercie pour votre visite sur Hardloop.fr !
Pour la ceinture Yaki Belt, vous pouvez vous orienter vers la taille que vous avez l'habitude de prendre pour vos vêtements du haut du corps. La taille L fera tout à fait l'affaire tandis que la taille XL vous offrira davantage de marge. N'oubliez pas qu'il s'agit d'une ceinture élastique qui viendra s'adapter à votre morphologie.
Vous disposez également de 100 jours à compter de la date d'achat pour nous retourner gratuitement le produit si jamais celui-ci s'avérait finalement ne pas vous convenir.
Je reste à votre disposition pour toutes questions supplémentaires et vous souhaite une bonne journée.
Bien sportivement,
Aurélien - Equipe Hardloop
-----------------------------------------
Acteur engagé, Hardloop a déjà planté plus de 10 000 arbres et milite pour une consommation raisonnée.