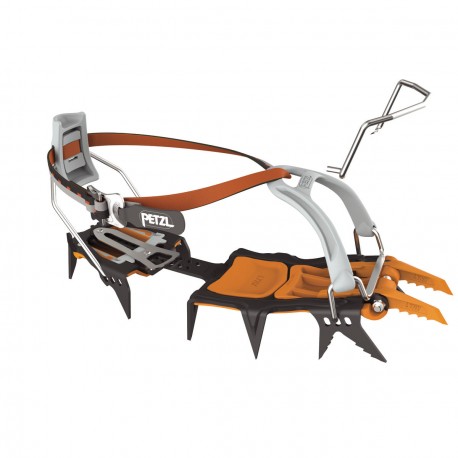 Lynx - Crampons
Petzl
Free delivery & free returns
In stock
Order this product today and you will receive it between Th. 28 Jan. and Sa. 30 Jan.
Description
Recommanded use
Ski Touring / Hiking / Mountaineering
---
Fastening systems
Semiautomatic / Strappy
---
Manufacturer warranty
3 years
---
Questions
Lynx - Crampons - Crampons Lynx
Bonjour, je possede des chaussures d'alpinisme La Sportiva taille 46 et j'aimerais savoir quelles barrette choisir pour des crampons Lynx de chez Petzl Je vous remercie pour votre reponse Michel
PRO
Lynx - Crampons - Crampons Lynx
Bonjour Michel,
Tout d'abord, je vous remercie pour votre visite sur Hardloop.fr !
Pour des chaussures d'alpinisme en taille 46 allant sur des crampons Lynx de chez Petzl je vous conseille la barrette L qui est en option. En effet, celle-ci est adaptée pour les tailles de 46 à 50, la taille M allant jusqu'à la taille 45.
Je reste à votre disposition pour tout complément d'information et vous souhaite une excellente fin de journée.
Bien sportivement,
Martial - Equipe Hardloop
-----------------------------------------
Acteur engagé, Hardloop a déjà planté plus de 9 000 arbres et milite pour une consommation raisonnée.